pixelByte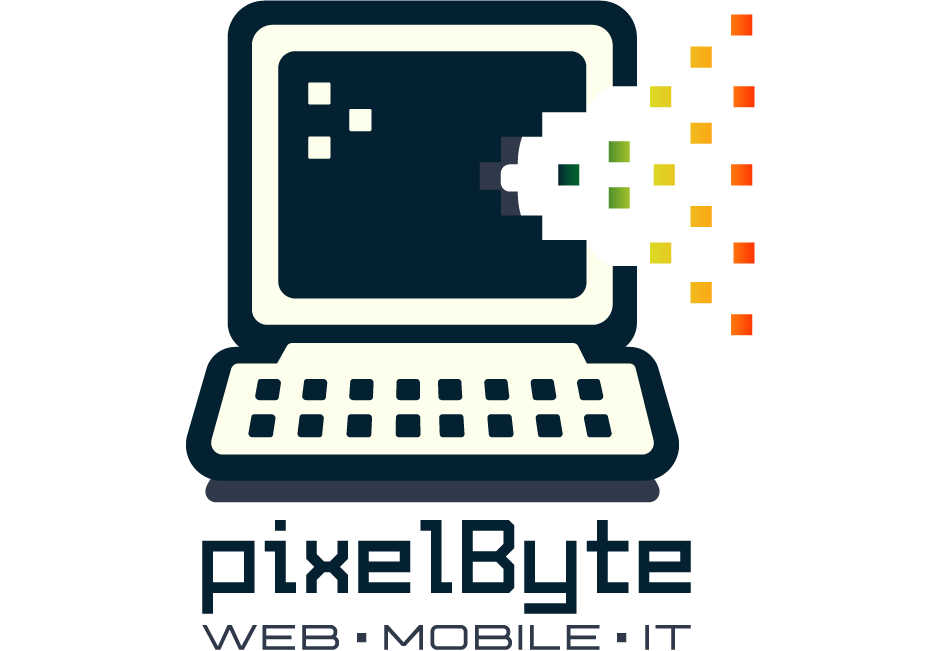 The mission of pixelByte, LLC is to make technology an asset for businesses, and to offer solutions to complex problems by creating and improving logistics and business processes for our clients.

pixelByte LLC's goal is to focus on state-of-the-art technologies in Software and Hardware protocol development such as PHP, MySQL, Java, Embedded Microcontroller Systems, and Linux-based Server solutions, in addition to utilizing our experience engineering to develop cutting edge technologies to bridge the gap between existing solutions and unique business challenges.
Custom Software
We provide custom web/mobile development and quality assurance services for companies who depend on online business logistics.
IT Services
No cookie-cutter solutions! We specialize in tailor-made custom workspace environments and networks for our clients.
I
O

T Services

Custom Internet of Things (IoT) solutions that improve quality of life, while managing complex integrations of emerging technologies.
Why pixelByte?
pixelByte, LLC is an industry-leading digital agency, specializing in Web, IT, IoT-network and mobile app design and development. With expert software developers with engineering backgrounds developing solutions, pixelByte, LLC is situated to become a top custom platform and app development company.
We focus on building innovative digital products that put the user first across a multitude of different industries including healthcare, engineering, law, hospitality, and automation. Our team of locally-based expert engineers craft custom software solutions that delight users, drive return on investments (ROI) and service companies of any size.
Call us to simplify your business process online by adopting state of the art new and secured network setups!
Contact Us
Software Development
We turn your concepts and specifications into business-ready software that meets the highest quality standards. From first prototype to finished product, we take full responsibility for developing and managing the entire project.
Website Development

Custom Web Application Development

Static & Dynamic Editable Websites

Website & Web Applications Hosting Services

Mobile App Development iOS and Android

eCommerce Application Development

Search Engine Optimization Services

Online Reputation Management
Information Technology (IT) Services
Unlike most other IT providers, pixelByte, LLC does not offer typical "one-size-fits-all" technology solutions. We aspire to specialize in tailor-made solutions designed specifically for small and medium-sized business common to the El Paso, TX area, and other like communities. Our innovative approach starts with a thorough investigation of what our clients need to succeed, so that we can ensure a perfect fit with our latest technology solutions and services.
End-to-End managed IT Services
IT & Infrastructure Consulting
Business Continuity
Business Intelligence Consulting
Disaster Recovery
pB
Workstation Support
Hardware / Software Support
Break / Fix support for Workstations / Laptops
Printer Connectivity and Configuration
Custom High Performace Computer Setup
Network Support
Wired / Wireless & Fiber Optic Networks
Firewalls, Switches, VPNs & NAS Backup Drives
Windows & Linux Servers
pB
Email Support
Setup / Maintain / Backups & Tracing
Disaster Recovery
Disgruntled Employee Email Takeover
Internet of Things (IoT) Services
At its core, the highest-value potential of IoT-network solutions is about capturing data – real-time data that enables automation, analytics, and machine learning. Taking advantage of device-transmitted information using analytics and data science, we transform everyday workflows in compelling ways – from enhanced user experiences to improved safety and compliance.
Devices
We build connected systems that gather, store and analyze data originating from intelligent devices across your networks.
Beacons
We leverage beacons to deliver custom solutions that help enterprises create context based on user location.
RFID Tags
We utilize RFID tags to deliver custom solutions that enable you to receive, store and transmit digital information in multiple frequencies.
Sensors
We put sensor-driven data into the hands of decision makers to increase efficiencies and reduce operational costs.
Wearables
We deliver high‑end wearable apps to help your customers quantify themselves and their surroundings.
Smart Homes
We increase smart home adoption through multi-tenant platforms empowered with sensory recognition.
Wellness Devices
Our IoT solutions supplement dependants and individuals through location tracking, remote monitoring and communication.
Alexa & Google Home
We build custom IFTTT (If This Then That) logics on the latest Smart Home Assistant technologies. "Alexa! Enable conference room mode."
Careers @ pixelByte
Innovation Starts Here. Join us and realize the vision of Smart Everything.
Job Title: Software Engineer
pixelByte has a position opening for a Software Engineer.
Responsibilities include:
Design & Develop LAMP / Full lifecycle software / Internet of Things (IoT) microcontroller-based applications & solutions
Front-end Graphical User Interface design for browser based & mobile app-based projects using Bootstrap & jQuery
Search Engine Optimization (SEO) services
Code Documentation and software application test cases
Implement and support existing Object-Oriented Design (OOD) and Object-Oriented systems analysis (OOA)
Requirements to Apply:
Computer Science or Electrical Engineering degree required
Minimum 5 years experience in software engineering
Full Stack Linux / Apache / PHP / MySQL (LAMP)
Yii2 PHP Framework
Frontend HTML, CSS, JavaScript
To Apply:
Qualified applicants send resumes to Sandra Greene at hr@pixelbytellc.com